Skillfully Roasted & Artfully Prepared
The family behind Arthur's for the past 40+ years has now taken over the Dilworth Coffee location in Belk at SouthPark Mall.
Dilworth Coffee got its start in Charlotte in 1989, and has been custom roasting with the finest beans since the beginning. Now their passion for coffee has partnered with the comfortable environment and incredible hospitality Arthur's has been known for since 1972.
Whether you need a quick pick-me-up while shopping or want to buy large quantities of fresh roasted beans to bring home or give as the perfect gift, Dilworth Coffee should be your first choice.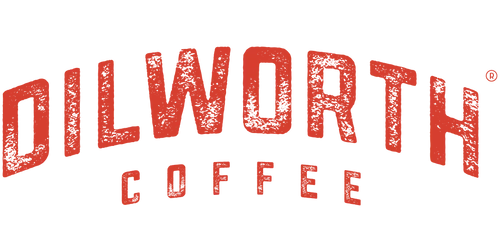 Single – $2.25
Double – $2.50
Triple – $2.95
12 oz-$3.50
16 oz-$3.75
20 oz-$4.00
12 oz-$3.95
16 oz-$4.65
20 oz-$4.95
12 oz-$3.95
16 oz-$4.65
20 oz-$4.95
12 oz-$5.45
16 oz-$5.75
20 oz-$6.25
12 oz-$2.45
16 oz-$2.75
20 oz-$2.95
12 oz-$4.25
16 oz-$4.95
20 oz-$5.25
12 oz-$4.25
16 oz-$4.95
20 oz-$5.25
12 oz-$3.55
16 oz-$3.95
20 oz-$4.45
12 oz-$3.00
16 oz-$3.50
20 oz-$3.75
12 oz-$4.65
16 oz-$5.25
20 oz-$5.75
12 oz-$4.65
16 oz-$5.25
20 oz-$5.75
12 oz-$4.95
16 oz-$5.65
20 oz-$5.95
12 oz-$4.45
16 oz-$4.95
20 oz-$5.45
12 oz-$4.95
16 oz-$5.65
20 oz-$5.95
12 oz-$4.95
16 oz-$5.65
20 oz-$5.95
12 oz-$4.65
16 oz-$5.25
20 oz-$5.75
Non-Dairy Options (Oat, Almond, Coconut, Soy) - 70 cents
Add Whipped Cream, 60 cents
Coffee by the pound, $16.99
16 oz-$5.75
20 oz-$6.00
Vanilla
Caramel
Mocha
Royal Moose Mocha
Salted Caramel Mocha
Hazelnut
Cookies & Cream
16 oz-$5.00
20 oz-$5.65
Mango
Peach
Raspberry
Strawberry
Strawberry-Banana
Pina-Colada
Blueberry Pomegranate
Wildberry
Lemonade
Dragon Fruit Lychee
Wild Berry Hibiscus
Peach Mango
Strawberry Acai
Vanilla
Vanilla Bean
French Vanilla
Caramel
Salted Caramel
Hazelnut
Brown Sugar Cinnamon
Butterscotch
Lavender
Bourbon Caramel
Toasted Marshmallow
Almond rocha
Shortbread
Cheesecake
English Toffee
Maple
Butter Rum
(Available flavors in Sugar-Free)
Coconut
Apple
Raspberry
Strawberry
Peppermint
Cinnamon
Pumpkin Pie
Irish Cream
Chamomile
Spearmint
Peppermint
Orange Grapefruit
Roobius Passionfruit
Lemon Sencha
Sencha
Almond Orange Sencha
Enchanted Forest
Blood Orange
Earl Grey
English Breakfast